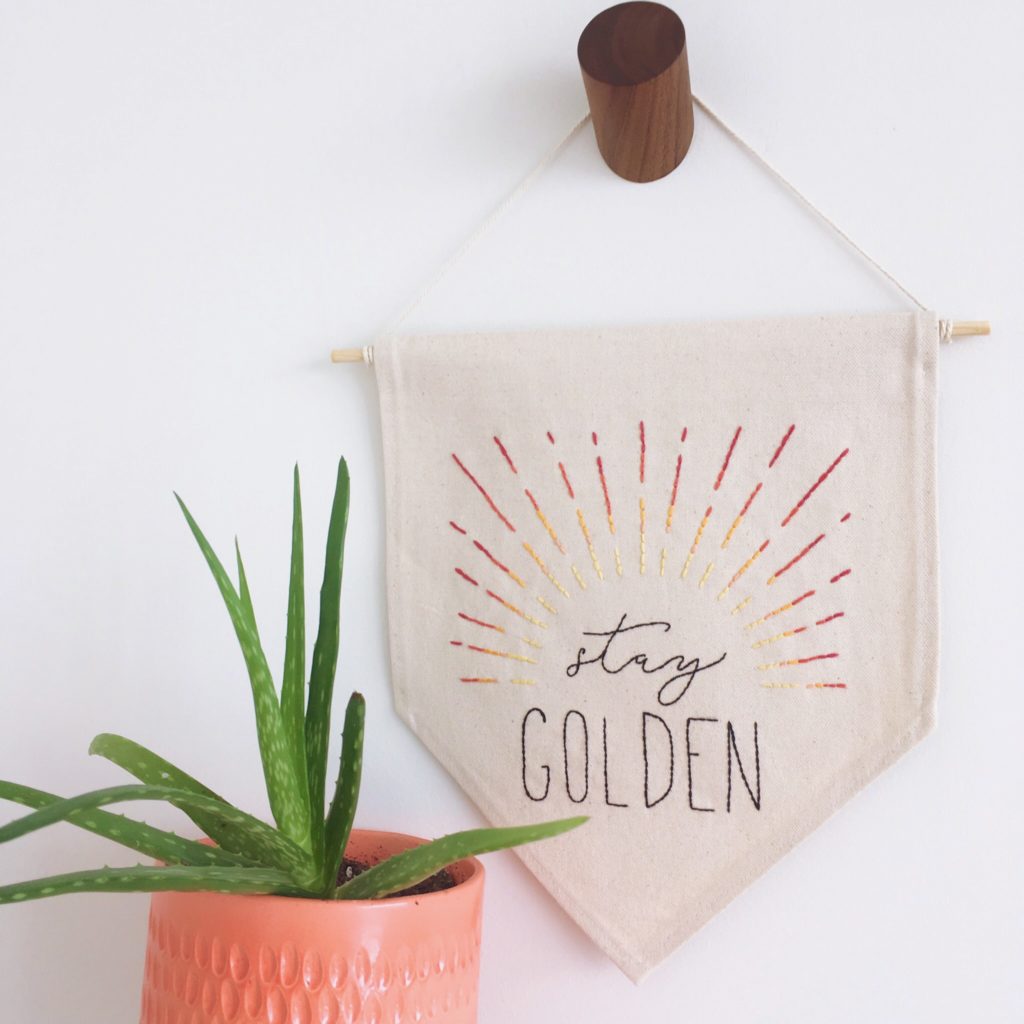 WORKSHOP: Embroider Your Own Canvas Wall Banner with Embroidered Panda
In this beginner-friendly class you'll learn the embroidery basics and create a hanging wall banner that's as special as you are!
You'll learn:
• How to transfer your design onto canvas
• How to prep your materials (needle, embroidery floss, hoop)
• How to start and end your embroidery project
• The essential embroidery stitches
Embroidered Panda supplies everything you need, including a vast array of colorful threads and tassels as well as a selection of beginner-friendly templates, so don't worry if you don't have time to design your own.
If you do decide to bring your own unique mantra or design, we advise keeping it simple with line drawings and simple, clear fonts – print it out on regular paper and bring it with you to class. The banner is 10" x 12", so print your design no larger than 9" x 9".
This workshop is great for adults and teens, and embroidery is mindful and relaxing!