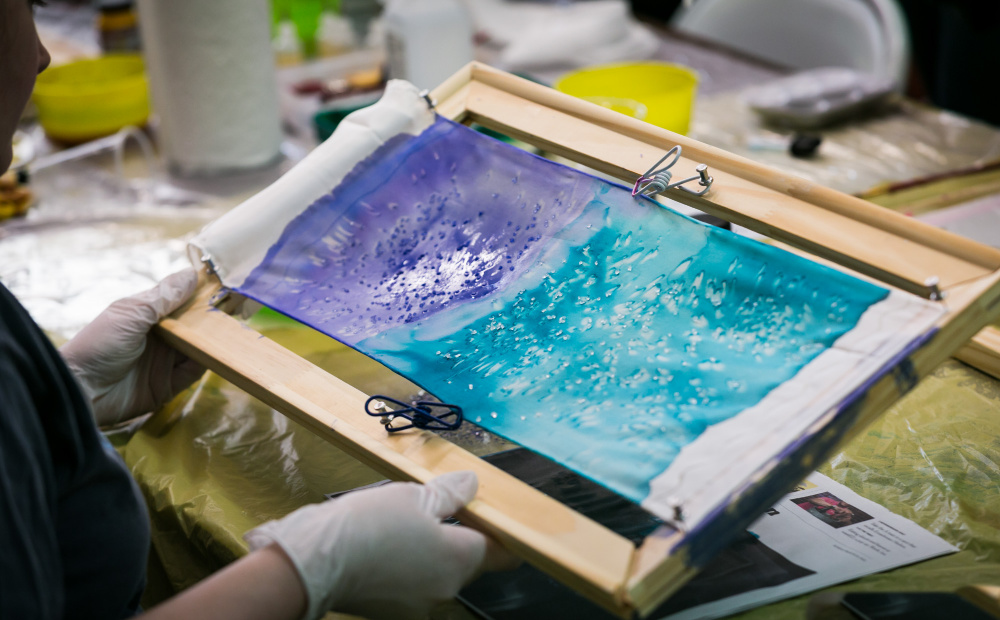 CAMP ARTISTS & FLEAS: Design Your Own Hand-Painted Silk Scarf with Divine NY & Co.
This event is part of our Camp Artists & Fleas workshop series. For a list of all workshops, visit this page.
This silk painting workshop from Divine NY & Co. is perfect for the beginner who wants to dabble in silk painting and learn a few basic techniques on how to design a silk scarf.
In this workshop, you'll learn how to apply silk paints to create a unique, one-of-a-kind hand-painted silk scarf using the salt technique and embellish it with metallic outliner.
PRICE: $65
DURATION: 90 min
INCLUDED: Each participant will leave with their own one-of-a-kind silk scarf!