Locations
Each of our centrally located marketplaces offer unique experiences and options to fit your business needs.
"If you want to find hidden gems and interesting perspectives and points of view, and an interesting selection, you go to Artists & Fleas."
- Carrie, ISLYNYC
"The Artists and Fleas team has helped me so much by supporting and believing in me. They treat me as a collaborator, which is important to helping me create a platform for my art."
- Jamia
"Artists & Fleas creates a connection between shoppers and the people, the hands, that have made the products for sale. Having that connection is increasingly difficult, and that's why places like this are so unique and important to makers and their businesses."
Giulia, Vesper Rose
"Artists & Fleas is a good marketing tool to try out different products. If I want to try something new, I bring it here, get feedback, I make adjustments, and I try again."
Made in Claremont
"For me, Artists & Fleas represents a home. A place where my business has been able to grow and I have been able to create many memories and make many amazing friends."
Tima, Real Bearded Men
"Artists & Fleas gave me the opportunity to take my brand to the next level and learn from others who are more experienced than me. It's such an amazing community."
Yah Yah Jewelry
You're In Good Company
Connect, learn and collaborate with a community of like-minded makers while reaping the benefits of a turnkey retail environment.
Member-Only Events
Growing Community of fellow makers
Meet new people & build relationships
Grow awareness of your brand
We've got you covered
You've got questions, we've got answers. Check out our FAQ for details on setting up shop with us.
Ready to sell?
Do you have what it takes to become an A&F merchant?
I want to meet other makers and creatives who are taking steps to build their businesses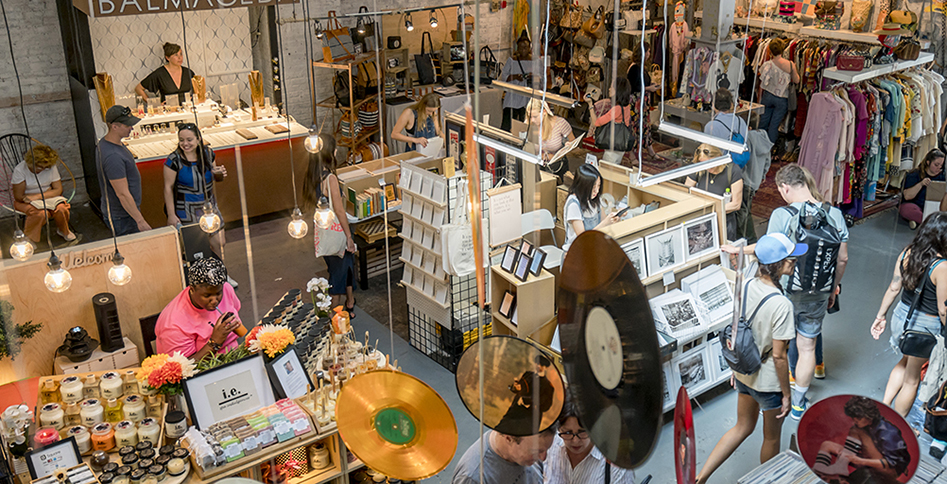 Apply Now
Interested in setting up shop and joining the Artists & Fleas maker community? Fill out an application to get started.
Not sure you're ready? Take Our Quiz.
Ready to sell?
Do you have what it takes to become an A&F merchant?
I want to meet other makers and creatives who are taking steps to build their businesses