"Change Your Business Game" Workshop with Justine Clay
It's a new year! And we bet you have all kinds of dreams and plans for making 2020 your best year yet, are we right?
If you have:
• Big new goals
• A vision (maybe even a brand-new vision board too!)
• Talent
• Drive
You're in good company. But there's ONE thing that, come February, will set you apart from everyone else.
A plan.
You see, without a clear framework for where to focus in your creative business, it's easy to become overwhelmed with all the things you could and should be doing, and you either revert to the same ways of doing things (which get the same results), or you become paralyzed and do nothing at all.
If 2020 is going to be your best year yet, you need a different mindset, approach, and plan of action.
Now is the PERFECT time to create that plan.
Join us for a free (with RSVP) workshop, Change Your Business Game" and let us share more than 15 years of experience working with creative business owners and professionals with you, and show you where to focus your attention and energy to set you up to make 2020 your best year yet.
Here's what we'll be covering:
• The 3 things you need to know to thrive
• How to set goals that inspire you and actually stick
• How to cultivate the mindset, habits, and actions that will dramatically improve your fulfillment and income
Ready to make a plan and take some laser-focused action & accelerate your business?
Join us to make 2020 your best business year yet!
Justine Clay has been helping creative entrepreneurs build thriving businesses for more than 15 years. She began her career in creative representation and, in 2010, launched her coaching business. Working with creative professionals and entrepreneurs of all types, Justine teaches her clients how to position, market and profit from their creative expertise through one-on-one coaching, group programs, talks and workshops. Sign up for Justine's free guide: : How to Find High-Quality Clients and Get Paid What You're Worth and start making monumental changes in your creative business today!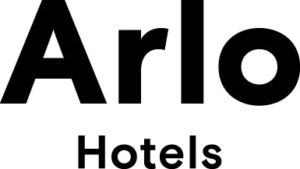 In partnership with Arlo SoHo