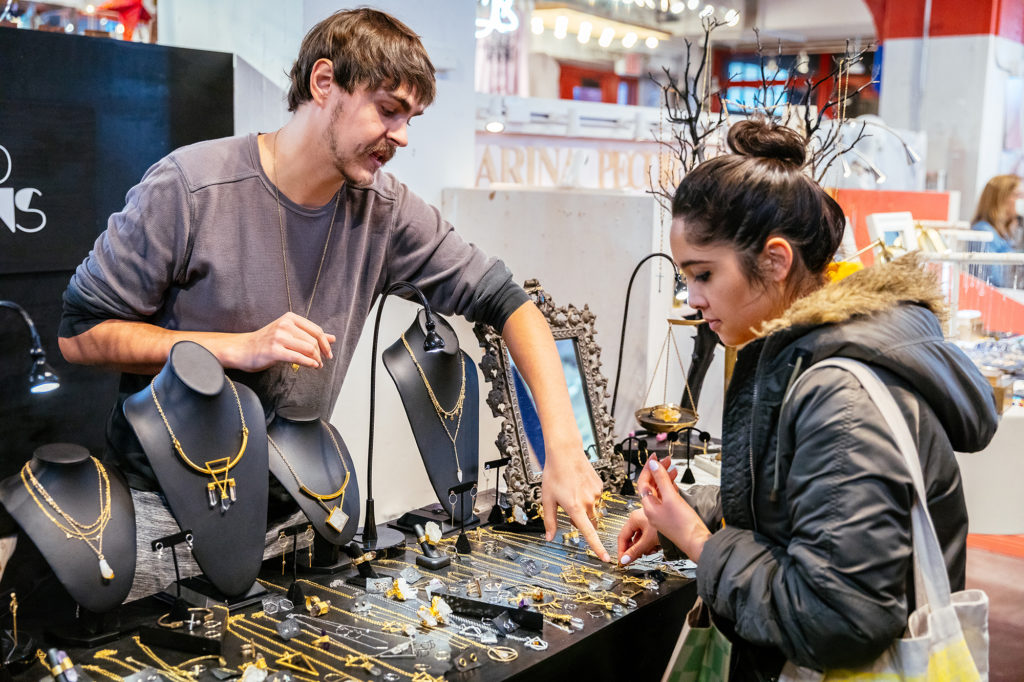 Retail Job Fair
Looking for a job in retail? Come work with a merchant at Artists & Fleas in Brooklyn, SoHo, or Chelsea Market! Get hands-on retail experience with a flexible schedule and fun work environment.
***Bring multiple copies of your resume!
You'll also get the chance to chat with teachers from General Assembly to help up your skillset as you look to get hired. General Assembly is a pioneer in education and career transformation, specializing in today's most in-demand skills. The leading source for training, staffing, and career transitions, we foster a flourishing community of professionals pursuing careers they love.
Picture yourself at one of our three NYC locations:
Williamsburg
70 North 7th St.
Sat + Sun 10AM – 7PM
Chelsea Market
88 10th Ave. @ W. 15th St.
Mon – Sat 10AM – 9PM
Sun 10AM – 8PM
Soho
568 Broadway @ Prince St.
Mon – Sun 11AM – 8PM