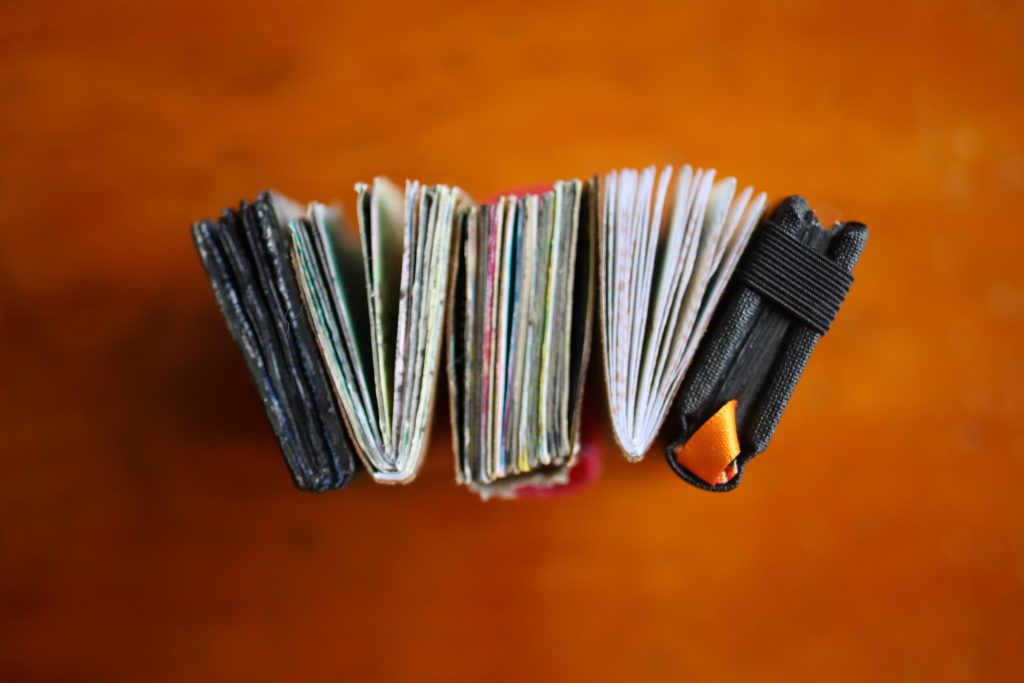 The Sketchbook Project, Coast to Coast
Our friends at The Sketchbook Project are rolling through our Venice and Williamsburg markets with two totally cute pop-up experiences for art lovers, book nerds, and all those in between.
And, at each pop-up you can enter to win a prize pack from The Sketchbook Project and Artists & Fleas!
Artists & Fleas Venice
Saturday, September 14
Discover your next favorite California-based artists with The Sketchbook Project.
Artists & Fleas Williamsburg
September 14–15
Interact with a full mini library of Tiny Sketchbooks all weekend long. Just one third the size of their regular sketchbooks, these tiny books measure just about 1″x2″ and have been made by artists all over the world.