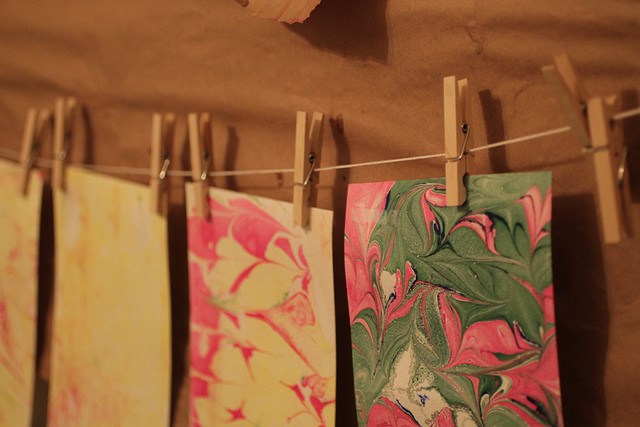 CAMP ARTISTS & FLEAS: Marbled Notecards with Distill Creative
This event is part of our Camp Artists & Fleas workshop series. For a list of all workshops, visit this page.
Along with Distill Creative, make a set of unique marbled notecards to give out to your best people.
We will host two sessions on Saturday, July 13 at 12PM and 3PM.
PRICE: $20
DURATION: 30 min
INCLUDED: A set of 4 marbled notecards