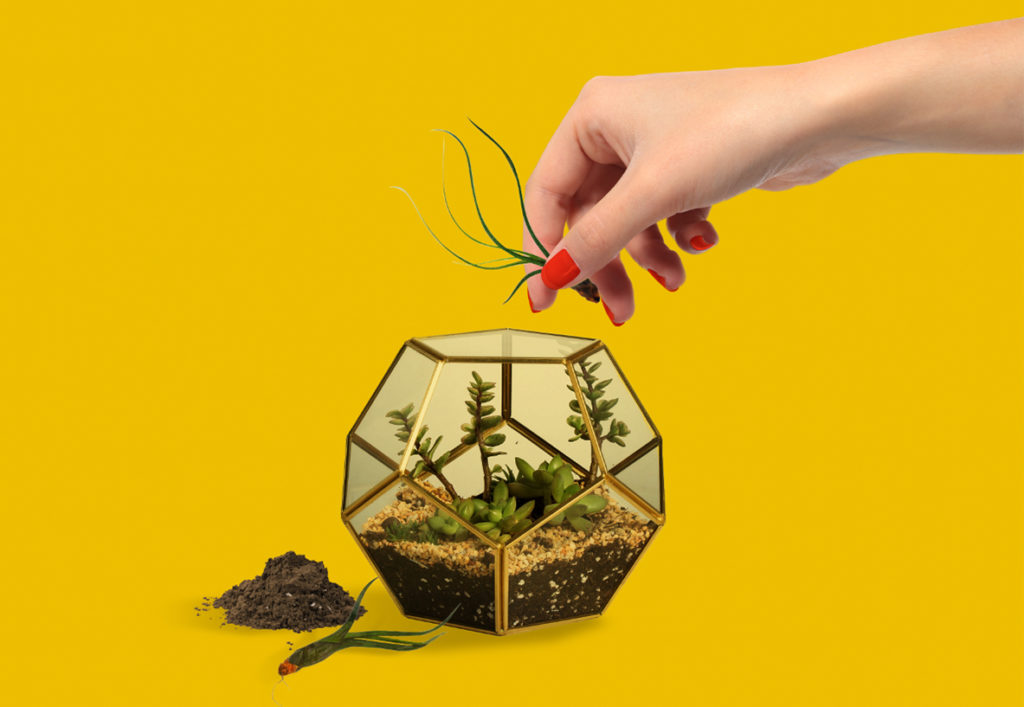 Spring Fest
Experience the best of the Artists & Fleas Maker Community during Spring Fest!
Celebrate creativity with our makers all weekend long. Over the course of Saturday & Sunday, April 13-14th, members of our merchant community will showcase their creative chops with workshops, demonstrations, and more. Plus, you'll get to meet some of the merchants behind your favorite A&F shops in the process.
We've also partnered with local businesses to bring a taste of each neighborhood inside our marketplaces – follow us on Instagram for the most up-to-date additions for each of our locations.
See the full line-up:
April 14 only: Join modern calligrapher Danielle Rothman for a calligraphy pop up and embossing demonstration. Everyone who stops by will receive a personalized name card in the color of their choice.
April 13 AM only: All natural, freehand, & freestyled Henna by Margaret
Sample a delightful mix of ice cream flavors from My/Mo Mochi Ice Cream
April 13, 3pm–7pm: Live silk painting by Divine NY & Co. Sign up for this workshop!
April 14 only: Custom, on-the-spot toe rings by Marina Pecoraro
Make Your Own Pom Pom Earrings with Ariana Bohling
Create your own custom essential oil roll-ons with Nicole Rose Studio
Visit the LOID Noble booth for free organic product samples
Live waffling and embossing at Hudson & Kings
Free gift with $100 purchase at Nanako 
Meet & Greet with ISLYNYC's owner and designer Carrie Morrissey as she launches her new new spring collection "Florals for Spring"
April 14, 3pm–5pm: Discover the new spring collection "Bling on a String" at Dani & The Rings and watch the artist create new bracelets on the spot!
Visit the Jewels by Atlantis booth for 15% off all gemstone purchases and 10% off other purchases over $50
Free palm leaf boxer with $50 purchase at Curated Basics
Free styling sessions with the artists at Alexandra Beth Designs, Jewels by Atlantis, and Rhea Kulcsar NYC
Visit the Brooklyn Charm, YAH YAH Jewelry, Lewis & Pine, and PASTE booths for a giveaway and contest
Flash tattoos with Live By The Sword, and get a free tee-shirt with purchases of $100+!
Tarot reading by Extraordinary Tarot
Kings County Distillery will be offering complimentary tastings of their spirits
Visit the Aliens of Brooklyn booth to experience their "insta trap" photo booth
Attend an Easter-themed typing workshop with Left2Write
April 14, 11am–4pm: At Automic Gold, get a free styling session and headshot with their resident photographer with your purchase of any Automic Gold jewelry.
April 13 only: Sample a delightful mix of ice cream flavors from My/Mo Mochi Ice Cream
Get Spring Styling advice for your favorite vintage clothing at Thriftwares. Customize that old winter wear into springtime fashion!
April 13, 12pm–5pm: Join Aris of By Aris in his workshop in Soho. He will demonstrate how he design and creates some of his favorite pieces.
April 13, 3pm–5pm: Discover the new spring collection "Bling on a String" at Dani & The Rings and watch the artist create new bracelets on the spot!
April 13 only: Custom, on-the-spot toe rings by Marina Pecoraro
Visit the Jewels by Atlantis booth for 15% off all gemstone purchases and 10% off other purchases over $50
Visit the Metrix Jewelry booth for 15% off purchases of $100 or more
Visit the Dana Blair booth for a Free Duplicity Ring with a purchase of $50 or more
Free palm leaf boxer with $50 purchase at Curated Basics
Free styling sessions with the artists at Alexandra Beth Designs, Jewels by Atlantis, and (April 14 only) Rhea Kulcsar NYC
Visit the A Handful Of and Newstand booths for a giveaway and contest
Aura photography with The Kind Aura
Delicious Maine lobster fare from Cousins Maine Lobster
Go on a sensory experience with Meet the Plants, herbal tea experience, at the XoM3 Botanical Solutions tent
Make your own Easter Basket with Adventureland Toy Emporium
Create your own mini concrete planter with Plant Karma
Paint your own handmade mug with RareBird, $35 per person
Mobile cat cafe with Moon Cat Cafe! Moon Cat Cafe brings the cat cafe experience on the road to the public, with adoptable cats, great coffee, and cat-themed artisan goods on board!
DIY your own necklace with A.M. Jewelry Studio
Free gift with purchase from Peyote Coyote
DIY earring demonstration with Romilt
Register in advance

to pick up a free tree courtesy of The New York Restoration Project on Saturday, April 13. Come stop by and take home a free container seedling tree to get your garden started this spring!
Henna with Elementalvybe
Interact with the Zero Waste Daniel installation and get on-the-spot custom patches from the artist
The Reworks will be accepting any and all denim donations during Spring Fest – any size, any condition, any brand. All unwanted denim will be repurposed/reworked into fresh new garments and home accessories (rather then being thrown out, forgotten about & ending up in landfills). All donators will receive 15% off their next purchase at The Reworks!
Celebrate spring with Branch Patty's new flavor contest. Submit your best spring-inspired patty flavor idea and win a half dozen patties if selected!
Olive oil tasting with PHILOKALIA
Custom monogramming at Sixteen Sisters. Be the 16th customer at their booth and win a prize!
Live origami demos and custom orders with Forty Seven Cranes

Get your nature fix at Feather & Foxglove and enter their spring contest to win a vintage treasure.

Join the founder of I.E. Spa Indulgences for a live demonstration on how to create a simple face mask with items from any pantry for all skin types.
Discover the new spring collection "Bling on a String" at Dani & The Rings and watch the artist create new bracelets on the spot
Simple Good Gifts will be giving out autographed bookmarks with every purchase of Kathryn Kellogg's new book 101 Ways to Go Zero Waste while supplies last.
Free palm leaf boxer with $50 purchase at Curated Basics
Visit the LOID Noble booth for free organic product samples
Free sage with any purchase from Rose Wolf Collective

Urban Monk Balm is offering a build your own cologne/scent at their booth

reign_wala will be doing custom fittings for new and returning customers and free hand-rolled incense with every purchase while supplies last
Visit the Meraki and Gnome Enterprises booths for a giveaway and contest