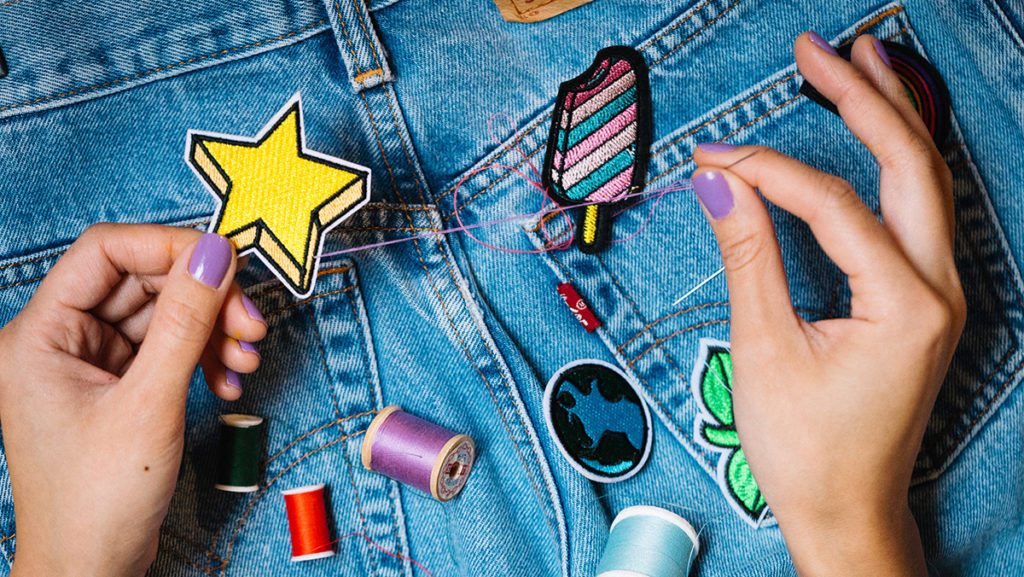 Summer Fest
Experience the best of the Artists & Fleas Maker Community during Summer Fest!
Celebrate creativity with our makers all weekend long. Over the course of Saturday & Sunday, June 22–23, members of our merchant community will showcase their creative chops with workshops, demonstrations, and more. Plus, you'll get to meet some of the merchants behind your favorite Artists & Fleas shops in the process.
We've also partnered with local businesses to bring a taste of each neighborhood inside our marketplaces—follow us on Instagram for the most up-to-date additions for each of our locations.
See the line-up:
Petal+Eon is offering free drop-in flower arrangement workshops at their booth. All flowers are REAL flowers organically preserved to last a year with no sunlight or water.
Stop in at the Nicole Rose Studio booth for a "Build Your Own Synergy" Essential Oil Blending Bar
From 1pm-9pm, Chains by Lauren will be customizing charm necklaces and lariats for you! Customers who make a purchase during Summer Fest will be added to a raffle to win a $50 gift certificate.
Show your pride with adorable rainbow socks from Curated Basics. Free with any $45+ purchase.
Snag a beautiful rose gold ring with any purchase at Marina Pecoraro Jewelry.
Drop in to the Spooksvilla booth to customize your own pocket mirror with the artist.
If you follow Brooklyn Charm on Instagram, they'll engrave up to 20 characters on your purchased item.
Visit the avalove booth for a special offer.
Enter to win at the Paste booth!
Meet and create with the artists Saturday & Sunday, 2pm-5pm with American Design Club and Kayrock Screenprinting. On Saturday meet Daniel Shaw-Town. Shaw-Town's Kayrock Edition "Arbeta" is an abstract composition using lettering and texture to focus on the potential tangibility of words and text. Visitors will have the chance to meet Shaw-Town and make their own drawings inspired by "Arbeta" using graphite crayons and stencils. On Sunday get crafty with Meridith Pingree. Pingree is a Brooklyn-based artist who uses math & free-hand drawing to sub-divide space into whimsical, yet mathematically structured geometries. Come meet Meridith and collaborate on a large-scale line drawing inspired by her Kayrock Edition, "Wave Pattern 6,5,4".
Saturday, 3pm-5pm: Visit Dani & The Rings to watch as they create customized leather & rainbow bracelets.
Sunday, 1pm-4pm: Stay calm, cool, and collected with free samples of Recess CBD sparkling CBD beverages!
$10 Piercings and $50 tattoos with Live By The Sword
Write Yourself a Love Note with A Dash of Pep complete with sparkles, lace and lots of love.
Show your pride with adorable rainbow socks from Curated Basics. Free with any $45+ purchase.
Snag a beautiful ring in rose gold, gold, or silver with any purchase at Marina Pecoraro Jewelry.
 Visit the A Handful Of booth for a chance to WIN.
Find great deals at theJewels By Atlantis and Dana Blair booths.
Donate unwanted denim at The ReWorks and receive a reusable tote and 15% off your next purchase in return! They will turn your unwanted items into fresh, sustainable products to cycle back into the marketplace.
Head over to the InLivingTechnicolorCo booth for a rock & roll photo challenge!
Visit the Rose Wolf Collective booth for a demonstration on the benefits of sage & palo santo and walk away with a free sample.
At the Her Best Foot Forward booth, you can take home a hand-beaded bracelet or menstrual cycle tracker bracelet kit in return for any donation of $5 or more.
Discover the Travel Banter card game by playing a round at their booth. You'll also have the chance to win a free deck of the popular travel game.
Test your tea skills and try a blind tasting at Mansa Tea. Get 10% off your purchase if you guess correctly!
Owner and vintage jewelry specialist Francesca will be offering free styling sessions at Speranzaco all weekend long. If you can guess the era of your favorite jewelry piece, you'll receive a special discount!
Sunday, 3pm-5pm: Visit Dani & The Rings to watch as they create customized leather & rainbow bracelets.
Show your pride with adorable rainbow socks from Curated Basics. Free with any $45+ purchase.
Enter to win at Hermie Roy, Softwear, Chum Fruit Bites, Mediterien Deep, Balmaceda New York, and My Fork Art.
Mobile cat cafe with Moon Cat Cafe! Moon Cat Cafe brings the cat cafe experience on the road to the public, with adoptable cats, great coffee, and cat-themed artisan goods on board.
Stop by the Ryan DeBonville Knitwear tent for a demonstration on making upcycled accessories. You'll get a free souvenir to take home!
Enjoy 30% off selected handwoven mats at Neepa Hut. Each mat transports a unique, natural and meaningful element to your home while providing its weaver with a sustainable income.
Create your own crystal bundle at Morgan Bea Designs based on which crystal energies resonates with you.
Strike a pose at the Metro Bike Share tent in their photo booth featuring their Smart Metro Bike!
Keep an eye out for Lit Candle Supply's contest on Instagram and be one of the first three people to mention at their Artists & Fleas booth to win a free candle!